LR2 6283 views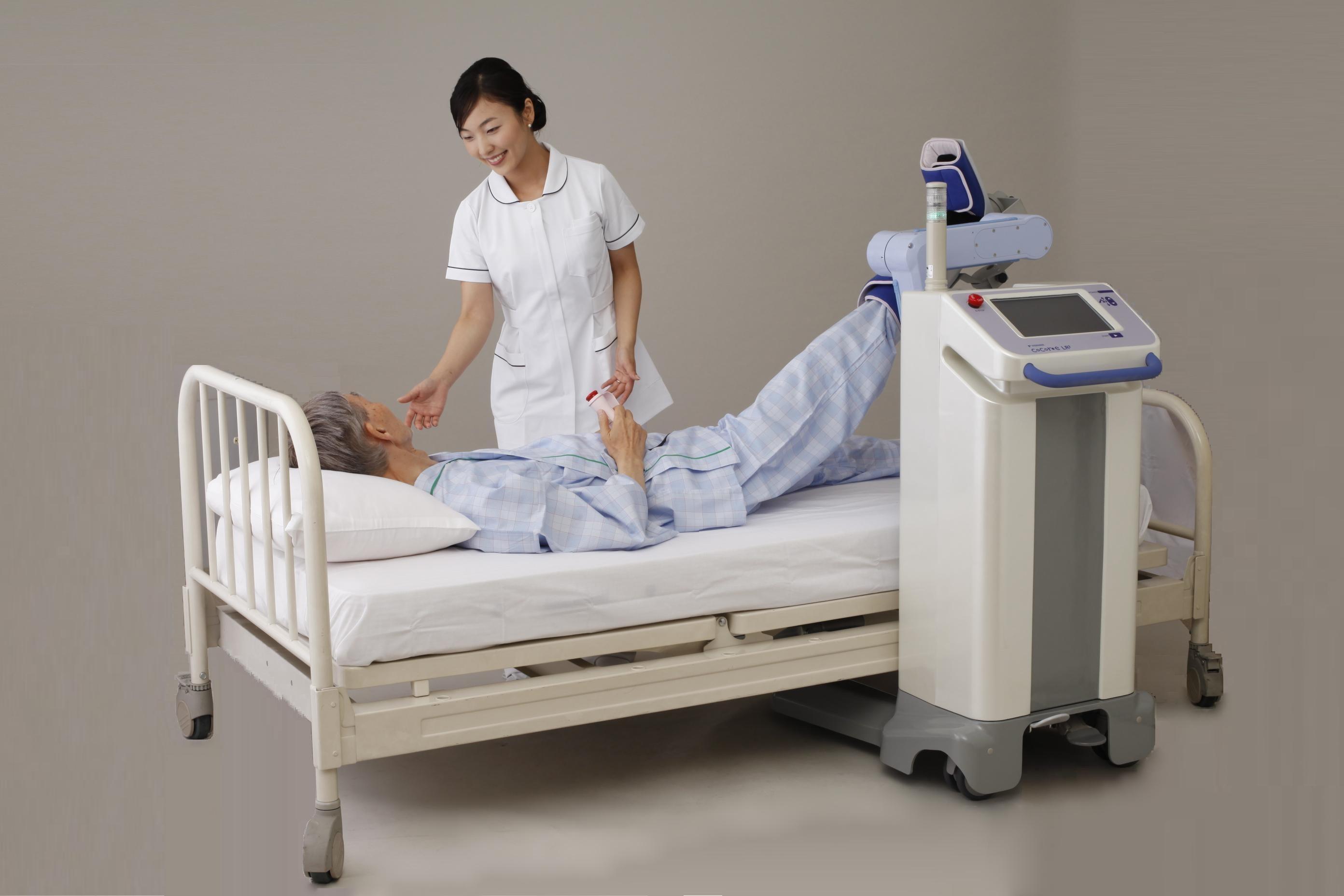 Here at Yaskawa, we desire to offer care from the heart to everyone.
Repetitive physical manipulations are left up to this durable device to perform.
This frees up the physical therapist to offer the kind of rehabilitation that will reay touch the patient's heart.
Six Exercise Patterns
The LR2 offers six exercise patterns. The LR2 realizes smooth and precise manipulations, equivalent to those performed by a skilled physical therapist, thereby creating a path to rehabilitation in a human-machine combination
Special motionsCust
Backed by Yaskawa's expertise in motion control, the LR2 realizes complex operations, including intermediate speed adjustment, hold time increment, and angle increment. It provides effective rehabilitation without placing stress on the patient.
Customized rehabilitation
In addition to several standard modes that reproduce the basic manipulations performed by a physical therapist, the LR2 offers a range of extra functions. It allows for setting rehabilitation motions depending on the individual patient, as well as for saving and reusing these settings
Safe and secure design
The LR2 includes a range of sensors which constantly monitor the LR2 while it is in operation. In anticipation of an emergency , a switch that allows the paten to stop the device is included as standard.